MAP Systems® provides patented, state-of-the-art gas flushing equipment for atmosphere
critical parenteral applications.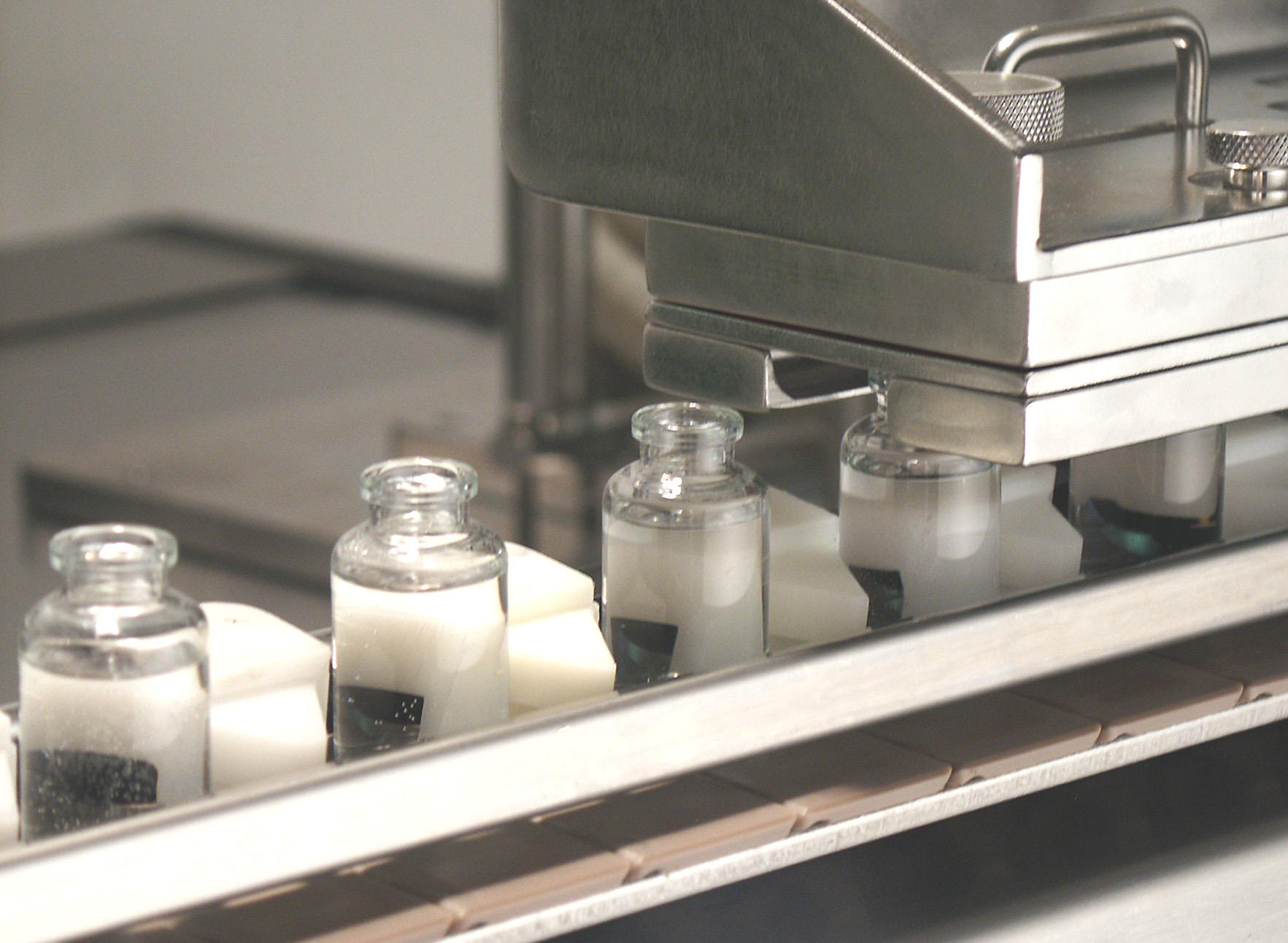 MAP Systems has provided atmosphere critical packaging solutions for over 20 years.
MAP Systems will guarantee low residual oxygen levels, down to parts per million, and/or precise gas
mixtures in every parenteral container or package in order to optimize your product and its shelf life.

With the MAP Systems patented technology and extensive engineering capabilities, MAP Systems is your
partner in atmosphere critical packaging solutions.

MAP Systems works with your package and your packaging machinery, at line speed, to deliver
guaranteed results.
MAP Systems® patented Dual Laminar Flow Technology can guarantee
residual oxygen levels at or below 1%, down to parts per million, at the time of sealing.
MAP Systems® technology guarantees complete control of headspace all the way
through stoppering. System can be added to new and existing filling machines.
Benefits
Precision control of residual Oxygen/Atmosphere

Elimination of seal contamination caused by turbulence

Product quality and stability characteristics are maintained

Dramatic increase in-line speed for existing MAP applications
Features
PLC Logic control sequencing for hands-off operation

Optional multiple point Oxygen analysis system with PID feedback

Precision control of container Oxygen/Atmosphere levels

Automatic speed compensating throttling control

Touch screen operator interface with system diagnostic display

Recipe recall storage setting system

Validation support