FOR IMMEDIATE RELEASE

Victor International has been appointed as the representative for the the US, Canada
and Puerto Rico for the MAP-SYSTEMS™ Division, of Clear Lam Packaging, Inc.

MAP-Systems provides patented state-of-the-art gas flushing equipment for atmosphere
critical parenteral applications.
See link within Website: Nitrogen Purge
---
---
Convel Easy TS Bench for manual leak test for BFS bottles.
Compact design, easy to use for PP and PET bottle material.
Bottle sizes 50 to 2500 ml (LVP)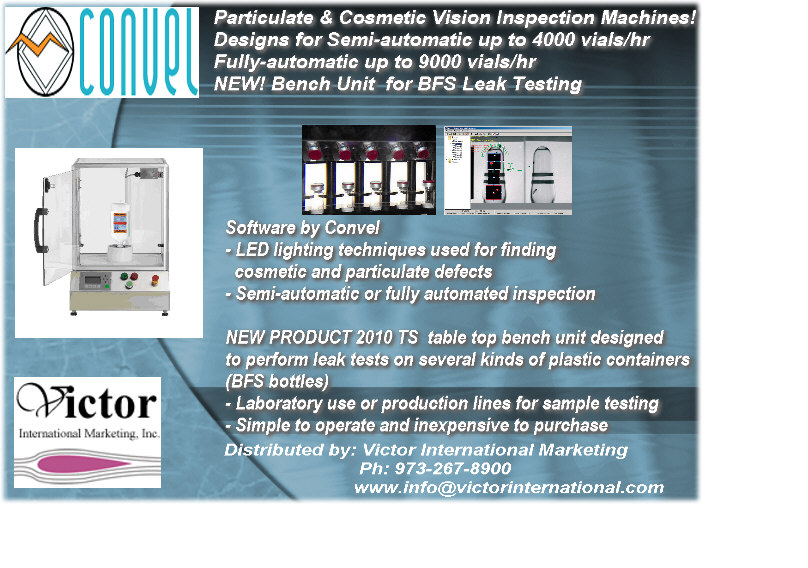 For More Information Contact:

Victor International Marketing
35 Airport Park, Morristown, NJ 07960
Tel: 973-267-8900
FAX: 973-267-0098
Internet: INFO@VictorInternational.com